Blog Home
Thanksgiving-Themed Books & Movies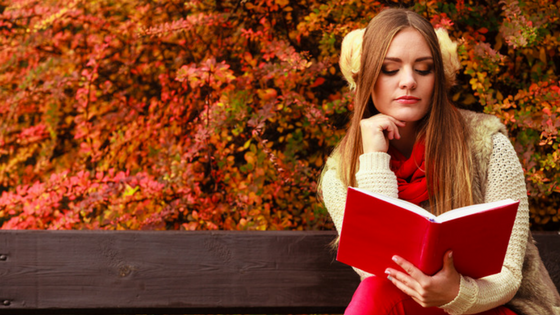 Today, the Riverscape Blog is pleased to bring members of our apartment community a sampling of Thanksgiving-themed books and movies to enjoy this month. Whether you stay here in Odenton, MD or head out of town for the holiday weekend, taking time out for these books and movies makes for a well-earned break.
Books
Thanksgiving: The True Story by Penny Colman
"In her signature narrative nonfiction style, Penny Colman paints a fascinating picture of this cherished American holiday. She examines numerous Thanksgiving claims which were antecedents to the national holiday we celebrate today, raises the turkey question—does everyone eat turkey on Thanksgiving?—and shows Sarah Josepha Hale's instrumental role in establishing the holiday. Get ready to delve into the rich past of Thanksgiving in an enlightening history that uncovers the true story."
1607: A New Look at Jamestown by Karen E. Lange, Ira Block (Photographer)
"1607: A New Look at Jamestown is the last word on America's first colony. With expert appraisal of new archaeological evidence, this National Geographic title stands alone for timely authority and visual appeal.
"Karen Lange's gripping narrative incorporates analysis of the latest discoveries from the Jamestown site. The text has been researched with the help of National Geographic grantee Dr. William Kelso. The pages come alive with Ira Block's stunning photography, detailing newly discovered artifacts, and highlighting authentic Jamestown reenactments. Compelling new theories, a National Geographic period map, and stunning reenactment photography take us back to Jamestown in 1607, where the course of our country's history changed forever."
Check out these other Thanksgiving related titles from this list provided by The Public Library of Cincinnati.
Movies
We're sure you have a list of movies you've been meaning to stream. Take some time this month to watch them, or gather the family to watch a feel-good Thanksgiving movie. We suggest one of these:
"Ed O'Neill (of ABC's "Modern Family" and "Married with Children") stars in this 1991 comedy about a meat-and-potatoes construction worker's attempt to stay firmly ensconced in his girlfriend's good graces -- by retrieving her preppy son from boarding school in time for Thanksgiving."
"Pastoral landscapes, swelling instrumentals and gripping narratives make The New World a compelling recount of the Thanksgiving settlers we've heard about since early childhood. At the heart of this movie is a story of love found and lost, but don't let that sway your opinion. There's plenty of action, too. Still, the dynamic between John Smith (Colin Farrell) and native princess Pocahontas — each sent reeling by a clash between cultures — offers a number of scene-stealing moments."
More suggestions: 10 Best Thanksgiving Movies to Watch on Turkey Day
Happy Thanksgiving! What are your favorite Thanksgiving-themed books and movies? Please share your favorites with us in the comments!