Blog Home
Pool Games for Summer Fun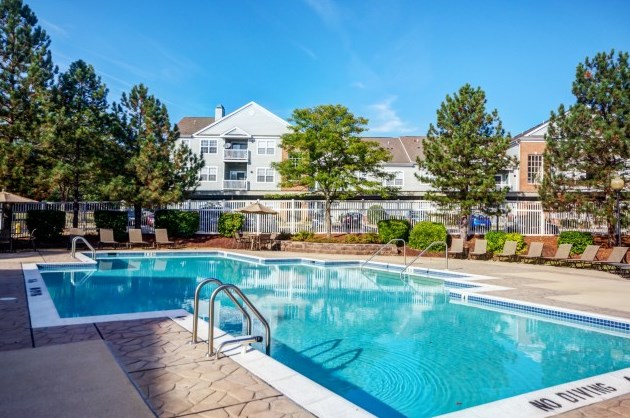 It's summertime in Odenton, MD and we know that means members of our apartment community are enjoying the swimming pool here at Riverscape. We're happy to provide the amenities that make life better! A year ago (my how time flies!) we posted some fun pool games for summer, and we thought it would be fun to revisit that topic with some new games to try out this summer plus some guidelines for pool courtesy! So get a group together soon and cool off at the pool!
Swimming Pool Courtesy
Be aware and courteous about personal space when you are in (and out) of the pool. Keep your belongs together in one place and be careful to not splash everyone in sight.
Wear appropriate swimwear for our apartment community. Cut-off jeans and a tee shirt are not the proper attire for the pool.
Maintain appropriate levels of music and conversation. Blasting your music so loudly people have to shout to be heard is too loud. Do Unto Others. . .
If you bring children to the pool please be sure to supervise their water play so they don't annoy other residents, and know where they are at all times, particularly non-swimmers.
Pool Games
Duck Push
In this game, players (divided into teams, each with a rubber duck) use air power (blowing) to push the rubber ducky across the water. Of course, a bit of water splashing on your opponent's duck to slow him down is to be expected — but don't touch the ducks!
F-I-S-H
It's like the basketball game, H-O-R-S-E, but in the water. The objective is to copy the actions/moves of your opponent in the water. For example, player one does an underwater handstand for five seconds, player two has to match it or get a letter. The first player to spell out F-I-S-H loses. Note: You can do each action/move only once.
Enjoy the rest of your summer here in Odenton and thanks for reading today's post!