Blog Home
Meals in Minutes at Riverscape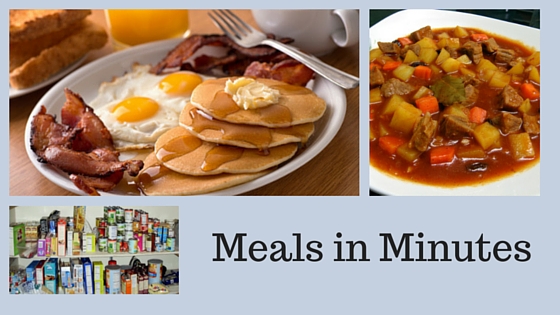 Walking into your Riverscape apartment kitchen, you are greeted by the never ending question of what to make for dinner. Even with a great kitchen, trying to figure out what to make night after night can get old. There is the option of eating out somewhere in Odenton, but that gets expensive quickly. For today's blog post, we have rounded up some menu planning tips and recipes for quick meals to prepare when you don't want to think about what to make for dinner.
— Keep your pantry well-stocked. Having the basics on hand means that you can pull together a meal without having to stop at the store on your way home, saving time and money. This Pantry Essentials List from Food Essentials is a good place to start.
— Create part of your menu based on what is already in your pantry. Create a list of dinners for a week or two, make a grocery run for the items you don't already have, and choose each night what you are going to fix for dinner. This gives you the convenience of having what you need on hand, with the flexibility of which night to make it.
— Keep it simple on weeknights. Generally speaking, the last thing you want to do after a day at work or school is to come home and spend hours cooking. Save the time-consuming gourmet cooking for the weekend.
— Double up when you are cooking main entrees. Making lasagna for dinner? Prepare two and freeze one for later use. This method works great for many meals. Or better yet, use a weekend to prepare several weeks worth of freezer meals. Thaw in the morning, prepare in the evening or do crockpot freezer meals for dinner. Here are ten crockpot freezer meals to get you started.
— Make breakfast for dinner. Mornings can be rushed, so if you miss the full meal, just grab a yogurt as you run out the door. Breakfast for dinner means going full-out with pancakes, eggs, bacon, and orange juice. Or make it look fancy (but still simple to make) and serve German oven pancakes.
Use these tips and you will be sure to beat the fast food blahs and with the money saved by not eating fast food so often, you can go out to your favorite sit-down Odenton, MD area restaurant! What is your favorite easy-to-make meal? Let us know in the comments!