Blog Home
Hosting Out of Town Guests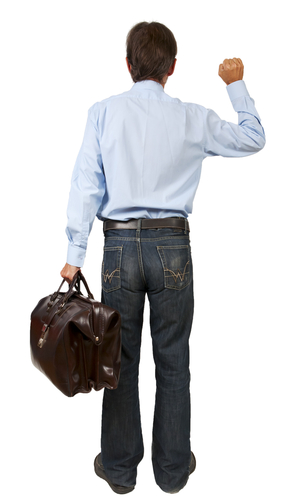 Hosting guests from out of town can be stressful, but we've got you covered. Today, Riverscape Blog has some tips on how to handle sleeping quarters and mealtimes in your apartment.
Welcoming Guests — Along with a verbal welcome, welcome your guests with a basketful of thoughtful guest centered amenities. You may want to include items like bottled water, snacks, a card with your guest wifi password, an extra charging bar, a note about any household and schedule information your guests may need, and perhaps something to read.
Sleeping Quarters — Provide your guest with the most comfortable bed possible with the resources available to you. Now, that may be a king-sized bed in a full-fledged guest room, or it may be a camping cot in the living room. "Where and what" isn't as important as "is it as comfortable as you can make it?" A sofa couch, an air mattress, or a futon will do. Adding an egg-carton foam topper will make the bed more comfortable. Also, sheets — splurge for a high thread count, and your guests will think they are at a resort. This article gives you the lowdown on choosing sheets. If your sheets have been sitting on a shelf in the closet, throw them in the dryer with a dryer sheet to freshen them before you make up the bed. Ahhh, good night!
Mealtime — If it fits in the budget, take your guests to lunch or dinner at your favorite Odenton, MD area restaurant (avoid the national chain restaurants, they can go to those anytime). For meals at home, keep it simple. Find out ahead of time if your guests have any allergies you should be aware of for planning meals. Throwing some steaks or chicken on the grill is a great way to have time to visit while the food is cooking, or doing a crockpot dinner is perfect for coming home to a warm dinner without spending a ton of time cooking. Add a salad and some sides and you are set.
If you are not going to be around for breakfast or lunch time, leave easy-to-prepare foods for do-it-yourself breakfasts and lunches. (And be sure to let your guests know they are free to help themselves.) If you are uncertain of the arrival time of your guests, make a big pot of stew/soup the day before your guests are due to arrive, warm it up, and add a loaf of artisan bread for a satisfying supper.
The most important thing you can do is enjoy your time with your guests. If you are relaxed and welcoming, they will relax too.
We love getting feedback. Please feel free to leave your ideas, suggestions, or thoughts in the comments.